if there's one thing that frustrates me, it's dropping loads of $$ for shipping/handling charges, especially for a single tiny item. far worse, is the wait for overseas items, especially when ordering via airmail to save a buck or two. never mind the hassle of second party middleman services which typically charge fees that quickly add up (sadly, the US dollar is pretty weak compared to Yen..).
today, i'd like to discuss one of my favourite stores, Shibuya Closet~ located in costa mesa, CA, they have a web store in addition to the physical shop. which is an extremely lucky thing for us gals across the US! ♥ i've been playing orders via the web & phone for about a year now & i can honestly say i have had the b e s t experience everytime! reiko, the shop owner, is quite a lovely person and you can tell that she, and the staff-chan, really put forth a lot of effort and passion into picking out pieces straight out of ViVi/Sweet, etc with an japanese sensibility that would still cater to american buyers.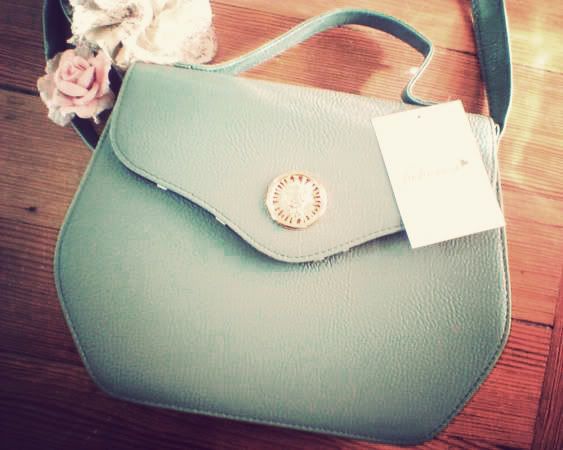 i adore the overall style of the shop: granted brands like MA*RS, Sly, dreamV, etc are flashy, fun and glamorous, it's significantly more difficult to find fashionable and sensible coordinate items wearable to the office or for someone my age~ (although, gal is neither age or number!) for example, lovely beberose retro shoulder bag from earlier this year above! they carry a wide range of brand & off-brand items, namely my FAVOURITES, beberose, DazzliN', Spiral Girl, Cecil McBee and so much more.
the selection on their website is updated frequently with much care. ♥ while some of the items may seem a little pricier than shopping directly in japan, you must consider the shipping is significantly cheaper, the difference of yen > dollar is vast and you eliminate the steep middle-man fees (assuming you don't have relatives or friends to purchase for you). also, as opposed to purchasing items from many of the rakuten sellers, these are 100% brand name or designer names. i jumped on the DazzliN' straw bag above as soon as i saw the post ☆
also, they have many perfect items not listed on the website: if you e-mail or call they're always willing to send you pics of pieces in stock for your choosing! please take a look at their shop blog as well and definitely give them a try!
Labels: beberose, DazzliN, gyaru, japan, review, shibuya closet, shopping